Make your dream a reality
Thinking about buying a home in the Los Cabos area?  Good for you!  Mexico's sun, endless sandy beaches, and friendly people offer a quality of life that's hard to beat.  The thought of buying any property anywhere is very exciting and a major investment.
Whether you're looking to purchase a primary residence, a snowbird home, an investment property or that perfect vacation getaway there are many factors to consider and decisions to make.
Lifestyle and Priorities
Understanding the lifestyle you want to live and know what your priorities are is essential to making a home purchase decision.
Are you a cyclist, hiker or off-road enthusiast and plan to do much more when you live here?  Do you enjoy fishing, the dream of owning a boat or have always pictured yourself being close to the marina? Do you enjoy the sound of the waves, are an avid swimmer, surfer, jet skier?  How about gardening, tinkering in the garage or a sunset career?  Have you always imagined yourself living on a golf course?
Knowing what you want to do and how you plan to live here in Cabo makes finding the right property so much easier.  We strongly recommend that if you have not spent a lot of time in the area, do so before you purchase. Rent a condo or home. Stay for a couple of months. Rent a car and really get to know the neighborhood.
Before long, you will have narrowed down a long list of neighborhoods to the special ones that that provide the lifestyle you want to live.
Budget
It is important to know that purchasing in Mexico is generally an all-cash transaction and property trades in US dollars.  Seller financing can be an option, but it can come with risks such as an inflated asking price, high interest rates, and short terms. Other budget items that must be planned for include the costs associated with the purchase of a property such as Closing Costs, Transfer Tax, Property Tax, and Capital Gains Tax.
Select a Real Estate Professional
It is essential to find the "right" real estate agent for you.  Your agent should be viewed as your trusted adviser and not as a "salesperson" and the relationship you establish with your Real Estate Agent must make you feel comfortable.
The right Real Estate Agent will work with you to help assess what you're really looking for in a home; help you understand current market conditions and trends and locate those homes that suit your needs.

When that perfect home has been found, they will work with you to establish an offer and will negotiate on your behalf to get you the best possible price. They will be there throughout the process right to when you get the keys. But the right Real Estate Agent does not stop there. They will continue to assist you as you become comfortable in your new home. The right Real Estate agent often has already become your friend.
Patience…. Patience
Take your time when purchasing a property in Mexico. It takes only moments to make an offer on a property, but it can take a whole lot longer if the property turns out to not be right for you.
Slow your buying process down by learning all you can about the area, the communities within and how you plan to live and enjoy your new home.
The Los Cabos Real Estate market
Understanding our Real Estate market is very important.  The are many differences in this market that will affect how you shop.
When it is time to begin viewing properties it may surprise you to learn that lock boxes are not used in the Los Cabos area and each viewing is personally scheduled for you by your realtor.
When you select a home you would like to see, your realtor contacts the Sellers realtor at least 24 hours in advance to schedule a time.  The Seller's realtor meets you at the property to provide access and answer any questions you may have.
Needless to say, there are many people involved in making sure you see the properties that are right for you. 
Check our latest Real Estate Market Report for information sales, prices, days on market. 
Property Ownership in Mexico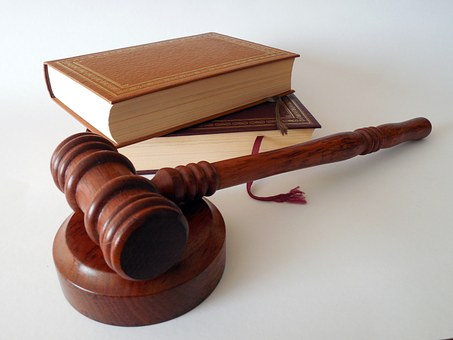 As a foreigner, it is important to understand what your property ownership rights and obligations are in Mexico prior to purchasing your property.
Although you are protected under Mexican law as a foreign buyer, there are differences in the way these matters are managed and it could eventually affect your property or peace of mind.
Additionally, other factors such as residential and commercial zoning laws, Home Owners Associations (HOAs) and accessibility to name a few should be investigated prior to putting an offer in on that dream home.  If an ocean view is important then read our blog about Securing your Ocean View to find out how to minimize your risk of losing that cherished ocean view.
Plan a successful home shopping trip
Shopping for homes in the Los Cabos area is more involved than reality TV shows may portray, and you certainly will have more than three property choices to pick from.
Long before you begin to look at homes, you probably have visited the area, have come to understand your needs and budget and have engaged a realtor to start looking at listings. In the weeks before your trip to Cabo, you and your realtor will begin narrowing down the list of properties to ones that meet your needs.
Your realtor will schedule tours with the Seller's agent of those properties that meet your needs and budget. All you need to do is be on time for the tour, well rested and ready to take in a lot of information.