Cabo San Lucas Communities & Condos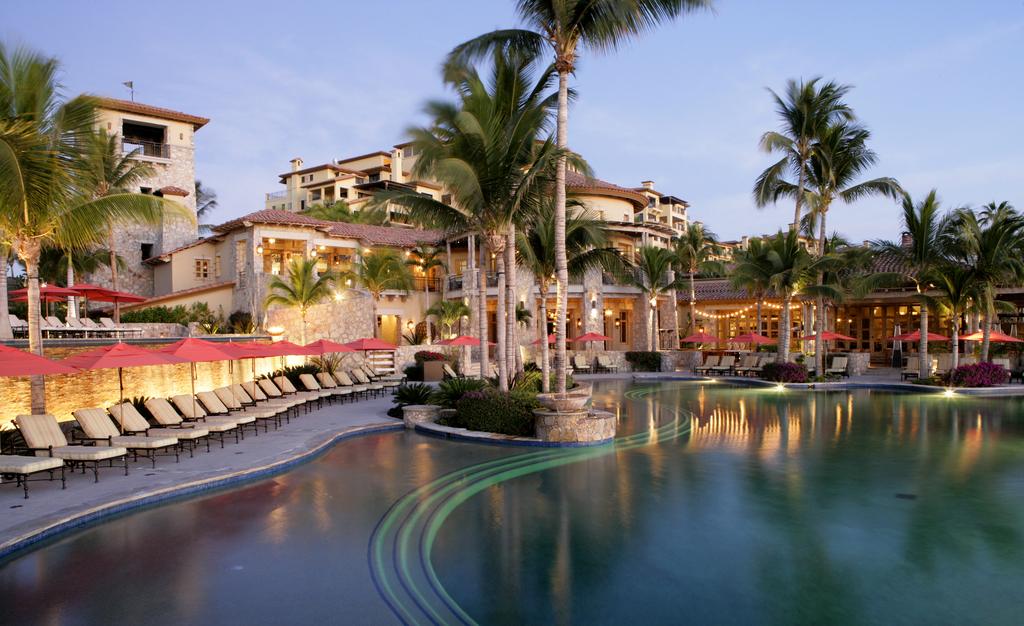 Cabo San Lucas is a popular resort city located at the southern tip of the Baja California Peninsula in Mexico. It is part of the municipality of Los Cabos, which also includes the neighboring town of San Jose del Cabo. Cabo San Lucas, often referred to simply as "Cabo," is known for its stunning natural beauty, vibrant nightlife, and a wide range of recreational activities.
One of the main attractions in Cabo San Lucas is its picturesque coastline. The city is situated where the Pacific Ocean meets the Sea of Cortez, creating a unique blend of turquoise waters and rugged landscapes. The iconic rock formation known as "Land's End," featuring El Arco (The Arch) and Playa del Amor (Lover's Beach), is a must-see landmark. Visitors can take boat tours to explore these formations up close or relax on the pristine beaches.
Cabo San Lucas is renowned for its water sports and recreational activities. The warm waters of the Sea of Cortez offer excellent conditions for snorkeling, scuba diving, fishing, and various water sports like kayaking, paddleboarding, and jet skiing. The area is particularly famous for its world-class deep-sea fishing, attracting fishing enthusiasts from around the globe.
For those seeking adventure on land, Cabo San Lucas offers opportunities for ATV tours, horseback riding, hiking, and zip-lining. The nearby desert and mountains provide a scenic backdrop for outdoor activities and exploration.
The city is also known for its vibrant nightlife and entertainment scene. The downtown area, commonly referred to as "Cabo Wabo," features a plethora of bars, nightclubs, and live music venues, attracting visitors looking to dance the night away or enjoy live performances by local and international artists.
Cabo San Lucas offers a wide range of dining options, from casual beachfront eateries to upscale restaurants. Fresh seafood, Mexican cuisine, and international dishes are readily available, catering to various tastes and preferences.
The city also has several shopping centers, boutiques, and local markets where visitors can find souvenirs, arts and crafts, jewelry, and clothing. The Marina area is a popular spot for shopping, dining, and boat excursions.
Cabo San Lucas has a well-developed tourism infrastructure, offering a wide range of accommodations ranging from luxury resorts and boutique hotels to vacation rentals and budget-friendly options. Many resorts in the area feature world-class amenities, including golf courses, spas, and gourmet dining experiences.
Overall, Cabo San Lucas combines natural beauty, recreational activities, vibrant nightlife, and relaxation, making it a popular destination for tourists from around the world. Whether you're seeking adventure, relaxation, or a lively party scene, Cabo San Lucas has something to offer for everyone.
Cabo San Lucas Communities
Cabo San Lucas Listings Map
Please note that map coordinates come from the MLS System and are input by other Agents. Occasionally they are incorrect resulting in the rare mis-representation of the properties location on the map below.