Chileno Bay Golf and Beach Club, Cabo Corridor Homes for Sale
About Chileno Bay Golf and Beach Club
Chileno Bay Golf and Beach Club offers a variety of residences with beautiful ocean frontage and views. From custom home to turnkey residences to resort villas, all homes in Chileno Bay offers a relaxed and elegant lifestyle. Featuring 400 residences including custom homes, haciendas, villas, and casitas, ranging in size from 1200 sq. ft to almost 20,000 sq. ft, the homes provide contemporary, spacious luxury from the most discerning homeowner.  
At Chileno Bay enjoy the surrounding views, ocean and beaches, 24 hour guard gated security, Residential service and member services teams, available around the clock.
Customize your ownership based on your needs, whether you're looking for a full-year residence or weekend getaway. Homes can also be placed into the Chileno Bay Resort rental program, which offers a practical, maintenance-free way to own a luxurious villa with all of the benefits of being part of a premier resort community.
Own a Chileno Bay beachside villa and enjoy luxury resort amenities along with a hassle-free experience managed by one of the world's leading hoteliers.
Residences
Hillside Villas
This community within a community will be within walking distance to the future Glass Beach, with easy access to both beach and mountain trails. Contemporary architecture takes full advantage of the views with floor-to-ceiling glass on bedrooms and living areas. Each unit features its own pool, a private courtyard entrance, and a golf cart garage.
Park Haciendas
Large Pools, guest casitas, ample terrace space, and several spacious floorplans to choose from, are just a few of the features offered in these 4 to seven-bedroom, two-story seaside homes. A Park Hacienda home provides the opportunity to de be steps away from the Park amenities and the spectacular beaches of Chileno Bay.
Hacienda Villas
From the courtyard to the bedroom terraces and pool areas, these homes offer a high level of privacy. Within the homes are spaces characterized by fountains, pools, and beautiful tile details
Beach Casitas
The five beach casitas located beachfront are the ultimate in seaside contemporary living. The simple yet elegant design features open layouts and pool and spa terraces, creating spaces meant to enjoy the sun and sea air. Located in close proximity to the Beach Club and Park, the surrounding seascape enhances the living experience.
Ridge Estates
38 homes offering one- and two-story floor plans that range from 4 – seven bedrooms from 45474 sq. ft. to 7,599 sq. ft. Ridge estates highlight the best in the indoor-outdoor living of the Park Hacienda and Hacienda Villa style homes, yet just steps from the beach.
Custom Homes
Homesites ranging from one-half to one acre provide the canvas to design and build your own home. The creative team at Discovery Design and Discovery Builders turn your dream into a reality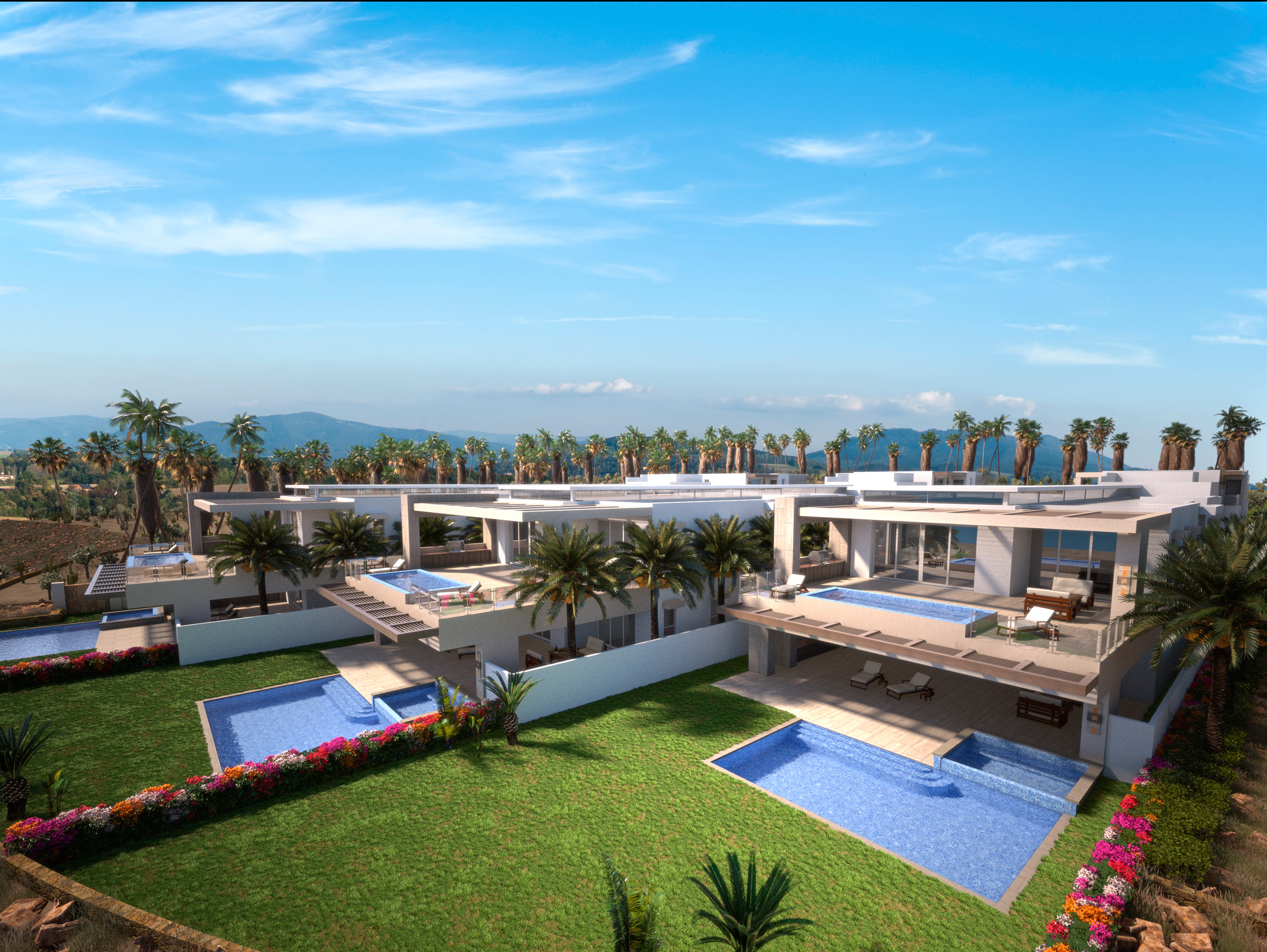 Amenities in

Chileno Bay Golf and Beach Club
GOLF
Situated in the foothills above the Beach Club and Park, the Tom Fazio-designed championship golf course at Chileno Bay is a world-class golf destination. The course provides dramatic vistas of both the coastline and the rugged Sierra de la Laguna mountains with every hole offering a view of the Sea of Cortez. 
BEACH CLUB
The Beach Club offers three pools, a waterfront Fitness terrace, a Spa and Wellness Center, Kids Club along with a number of restaurants and bars. 
SPA
Enjoy world-class trainers and personalized spa treatments. Unwind at the Wellness Center is the lap pool or steam room. Let a Member Services team organize a one on one personal training session or sit back and take in ocean views from the member lounge rooftop terrace.  
Outdoor Pursuits
Chileno Bay offers several activities, designed to appeal to all. Snorkel with the turtles, take the paddleboard out or spend the day cycling or hiking the amazing hills and trails. Maybe pickleball is your speed. Whichever activity you choose enjoy the beautiful views that surround you.
Chileno Bay Golf and Beach Club Listings