Villa Neptuno, Cabo Corridor Homes for Sale
Villa Neptuno is a beautiful gated residential development of 32 Condos located in the eastern side of the Cabo Corridor on the hill in the El Tezal area adjacent to Transpeninsular Highway. The complex provides easy access to many of the city's tourist attractions, major business areas, and the beach. The complex has a variety of 3 and 4 bedroom home options.  Villa Neptuno has a common pool and 24 hour security.  
These condos are perfect as rental investments and as homes for families and individuals looking to winter or live full time in the area.
See where Villa Neptuno is on Google Maps: click here
Amenities in

Villa Neptuno
The area provides several fun-filled activities for the family, with several establishments built to serve tourists visiting the region. Beach lovers will love the blue ocean views and water activities including swimming, whale watching, snorkeling, scuba diving, and more. There are also several golf clubs, shopping malls, restaurants, and stores that are a short commute from Villa Neptuno. If you're looking for a vacation condo, rental property, or a new place to call home, Villa Neptuno should be considered.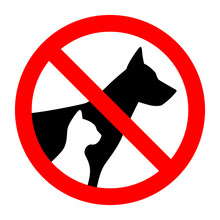 Schools near Villa Neptuno
The neighborhood is a convenient location for families with younger members who will need to be academically admitted in. Schools closest to Villa Neptuno are Delmar International School, Gymboree Los Cabos, and Universidad de Tijuana. There are many more educational institutions that serve both local and foreign residents in the region. If you plan to move into the community with your children, you'll be happy to know that there are excellent options available for them.
Villa Neptuno Listings Map
Please note that map coordinates come from the MLS System and are input by other Agents. Occasionally they are incorrect resulting in the rare misrepresentation of the property's location on the map below.

No Properties Found
There are no publicly available listings at the moment. Contact us about available listings.
There are no publicly available listings at the moment. Contact us about available listings.
Contact Us