Your Ultimate Guide to San Jose del Cabo
Cabo may have a reputation as a haven for spring breakers and party animals, but it's a lot more than that.
Los Cabos welcomed over 3 million tourists in 2017. They have also seen their tourism numbers spike this year with a growth of over 16%. This surge in popularity means that more people are flocking to see the beauty of Cabo.
If you're looking to move to Cabo, go for somewhere a little more laid back such as San Jose del Cabo, a beautiful area with a lot of things to do and a chilled vibe. Here is your ultimate guide to San Jose del Cabo.
Your Ultimate Guide to San Jose del Cabo
Cabo San Lucas is a part of Los Cabos known for the wild party scene popular to spring breakers. But San Jose del Cabo is much different. Instead of wild nightclubs and beach parties, it offers a more cultural experience.
It is home to art galleries, museums, beautiful homes, and a serene environment. It's a place to enjoy the simple things in life and live at a more relaxed pace. If you're considering to move here, this is your guide to everything great in San Jose del Cabo.
1. Enjoy the Food
When you're in Mexico, you have to try the local food. It's non-negotiable. Here in San Jose del Cabo, you'll find some of the tastiest locally-sourced food around.
Flora Farms is one of the most popular spots, and for good reason. This gorgeous 10-acre organic farm grows all their ingredients and serves delicious meals.
Asi Y Asado is a local taco joint you can't afford to miss. It's where the locals eat, and it's a haven for taco enthusiasts. It's a chilled out venue with cheap eats and a great vibe you'll keep coming back to.
2. Visit the Galleries
The gallery district of San Jose del Cabo is a huge draw for cultural enthusiasts to the town. The place is known for their amazing art scene, and it's definitely worth checking out.
Every Thursday between November and June they hold an Art Walk. This is a guided tour of all the best art spots in town, and it's a great experience. You'll learn all about the local art scene and see some amazing pieces.
It's worth a visit, and along the way, you'll get to enjoy the cafes, bars and live music on the streets!
3. Hit up the Beach
One of the main reasons people come to San Jose del Cabo is to enjoy the sun, sea, and sand. Hit up the beaches to enjoy some of the best coastlines Mexico has to offer.
The Playa Palmilla is one of the most popular beaches in San Jose del Cabo. It features stunning white sandy shores and serene surroundings. Other beaches like Barco Varado and Vista del Arco are more secluded to hide away from the crowds.
They offer a more chilled and relaxing experience than other beaches. Plus, they're the perfect place to kick back on a sunny day with a cool drink.
4. Take in the Beauty
One of the best things about seaside resort life is exploring your surroundings. San Jose del Cabo is one of the most beautiful towns, and you'll never get tired exploring it.
Get on your bike and cycle to new spots. Get more adventurous and take a horseback ride through the town! Or, rely on your trusty feet to take you to the hidden away spots.
Take a camera to snap some memorable spots and enjoy the places the tourists don't come to. You can be your own tour guide and take in the incredible scenery around you.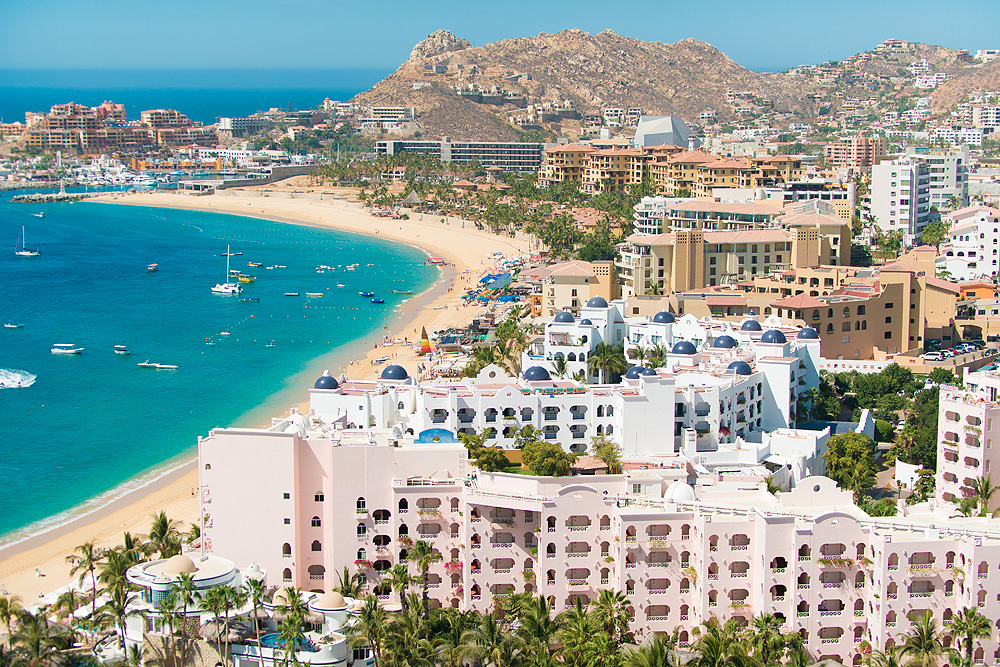 5. Have an Adventure
San Jose del Cabo is the ideal location for having an adventure. You can try your hand at everything from fishing to hiking, sailing, surfing, and more.
Go ziplining over the trees or take a kayak through the canyons. San Jose del Cabo is the place to try a chilled or wild adventure at your own pace. It's less tourist than Cabo San Lucas, so you'll be able to beat the crowds whatever you do!
6. Enjoy the Music
Cabo is known for the amazing music scene, and you won't miss any of it. If there isn't live music playing in the restaurant you're in, you'll find it out on the street.
La Osteria is one of the most popular live music venues in town. They also serve some amazing traditional Mexican food for you to enjoy as you listen. U2 band has played here before, and they often have mariachi bands and local artists perform.
It's the best way to enjoy an evening meal. You can turn it into a regular occurrence to enjoy live performances with your dinner!
7. Play in the Sea
The sea is your playground, and Cabo is the place to enjoy it to the max. San Jose del Cabo has a whole range of sea activities for you to try out.
Flyboarding is a popular sport in the region. It's a mixture of wake-boarding and jetpack action! Cabo Flyboard offers lessons where you can learn to be the water-jetpack master of the sea.
Or you could try water skiing and paddle boarding if they're more your thing. The point is, there is a lot of activities to get your heart racing and adrenaline pumping!
8. Go Whale Watching
Another beautiful aspect of Los Cabos is the incredible wildlife that lives there. Cabo San Lucas Bay and all along the Sea of Cortez is the perfect place to see amazing creatures, such as whales and sea lions.
Take yourself along to the beach and go whale watching. There are plenty of companies offering whale watching tours, and you'd be crazy not to join in!
It's something you'll remember for a long time, and it's a great way to connect with nature in a whole new way.
9. Take a Boat Cruise
One of the best ways to enjoy the local scenery in San Jose del Cabo is to take a boat cruise. You'll get to see new parts of the town, and it's great for taking photographs.
Some boat cruises even have glass bottoms so you can see right underneath the sea! Cruise around the mini islands scattered across the peninsula and feel at peace.
If you opt for a sunset cruise, you'll get to witness the best sunset of your life. It also feels very romantic, so bring someone special.
10. Try Your Hand at Golf
One of the best reasons to come to San Jose del Cabo is for the year-round amazing weather. If you're a golf enthusiast, you've come to the right place.
There are lots of incredible golf courses here for you to take your pick. In fact, some people flock here for the golf experience alone!
Whether you're a seasoned pro or just a beginner, you will find delight golfing in San Jose del Cabo, and won't find more beautiful courses anywhere else.
What Are You Waiting For? Head to San Jose del Cabo Now!
San Jose del Cabo is the ideal location to head if you want sun, sea, and sand. But there's much more to it than that. It's the cultural area of Cabo, and it has a lot to offer to any visitor. No matter what your tastes are, this place will welcome you with open arms, and you'll never want to leave.
Inspired to make San Jose del Cabo your new home? Get in touch with us to see how we can make that dream come true.