El Dorado Golf & Beach Club, San Jose Corridor Homes for Sale
El Dorado Golf & Beach Club
El Dorado Golf & Beach Club is a premium luxury golf and beach club community located along the Sea of Cortez coastline near San Jose del Cabo, Mexico along the San Jose Corridor. The community offers 520 stunning beachfront, ocean-view and desert-scape acres with 74 custom homesites, 117 Villas, and 37 Casitas.  Developed by Discovery Land Company – a developer second to none in development of  luxury homes, golf courses and beach clubs.
Property Features & Amenities
El Dorado Residences have home options that include 4, 5 and 7 bedroom units up to 8,500 square feet.  All Homes have amazing southwest facing views overlooking the Sea of Cortez with floor-to-ceiling windows capturing every sunrise.  Each unit has a wet bar, private pool or spa.  Lower level units have walk-out pools with landscaped courtyard areas.  Master bathrooms have rainfall shower heads and large soaking tubs.  All bedrooms have walk-in closets.  Amazing indoor/outdoor living spaces with sun decks and outdoor kitchens.  Fully detached, private parking areas and garages.  Everything from 24-hour security to the most modern infrastructure is included to promote a safe and luxurious community life. 
Golf and Beach Club
Legendary golfer and course designer Jack Nicklaus is behind the masterpiece that is the El Dorado Golf Course.  Nicklaus designed the course to link coastline to the desert having spent spent many hours walking the rugged shores, desert foothills, and mountain canyons to  envision a course that is one with the landscape.
The El Dorado Beach Club, set on the golden sands of one the most beautiful beaches, allows your family to enjoy El Dorado's beautiful surroundings and amenities in comfort and total privacy.  The Spa offers a wide variety of unique specialty treatments and services the international experience of its staff.  The spa offers massage therapy, skin treatments and salon services such as marine exfoliation, deep cleansing facials or a therapeutic massage.
The state-of-the-art fitness center features modern cardio and weight training equipment. Fitness instructors can assist with workouts and offer a variety of workout classes. Enjoy Barre Fusion, yoga or Beach Training on kayaks and paddleboards.
Renowned Culinary Staff
Dining
El Dorado's skilled culinary staff is renowned for creating unforgettable dishes that include authentic regional delights, club classics, custom meal plans and exquisite gourmet cuisine. Whether dining at the ocean-side palapa or inside the uniquely designed dining room, the chef and his staff use only the freshest and highest quality ingredients to create a range of cuisine from simple comfort foods to world-class dining experiences.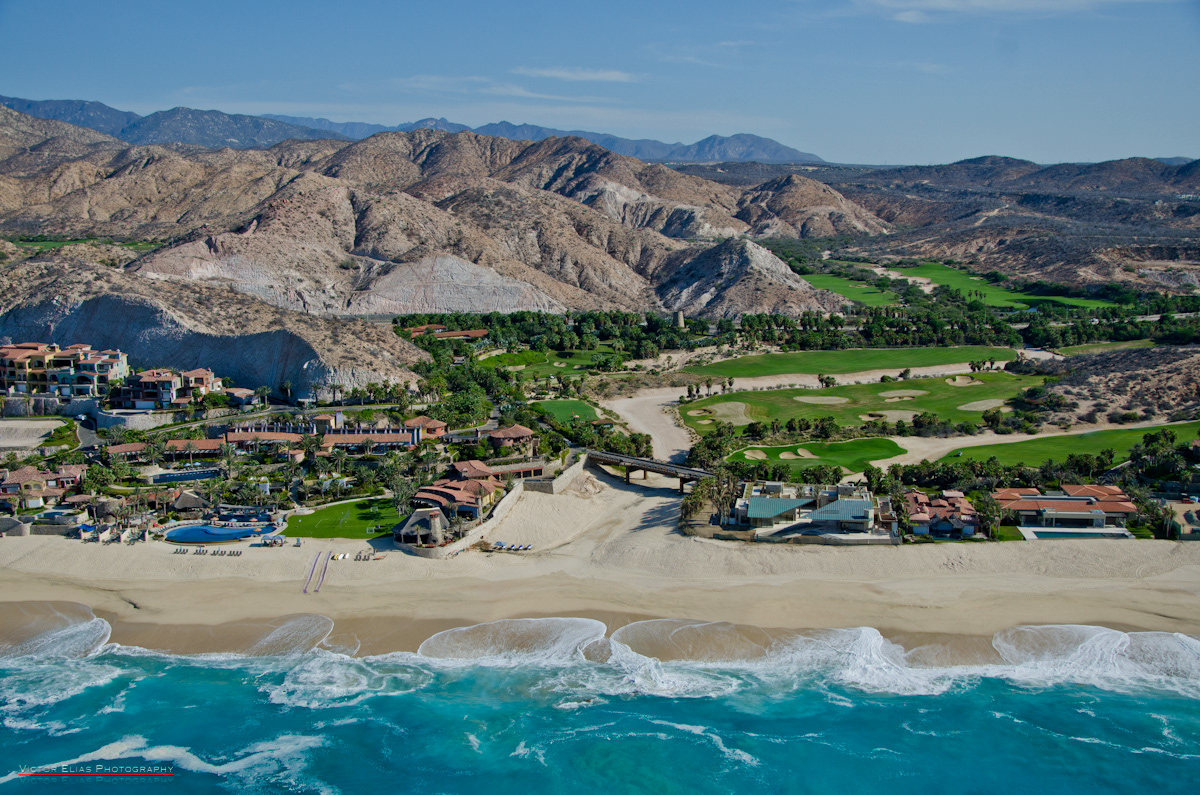 El Dorado Golf & Beach Club - Property Listings
There are no MLS listings at the moment. Contact us about available developer and off-MLS listings.
Contact Us