Loma Linda Condos, San Jose del Cabo Homes for Sale
Located in the Tourism zone of FONATUR, Loma Linda is perched high atop a hill, offering spectacular views of the Sea of Cortez views and the stunning vistas of the surrounding Punta Gorda mountains. The development is ideally located close to stores, shopping, hospitals, and golfing.
The development offers a selection of 18 ocean view 2 and 3 bedroom floorplans ranging in sizes from 1,200 sq.ft. to 1,600 sq.ft.
Loma Linda is not Pet Friendly, has rental restrictions and doesn't have elevators.

Amenities at Loma Linda Condos
Loma Linda offers its residents the opportunity to relax in the large swimming pool, beautiful lush gardens and ample parking.  Loma Linda is in a great location,  just a short walk to town, to the beach, hospital, supermarkets, and restaurants. 
Outside the condominium are several stores, restaurants, parks, and shopping malls. The Plaza Patio San Jose is a large shopping center that's just a short walk from the building where you can watch a movie or shop for groceries at a nearby Walmart. If you live with your dog, you can visit Parque Finisterra, a pet-friendly park where you can take a fun walk with your pets or go on a morning jog.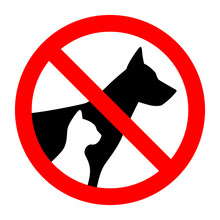 Schools near Loma Linda Condos
The residential development is close to a good number of schools in the city. The University World Campus Los Cabos and Vicente V Ibarra Elementary School are a short distance away from the community. If you plan to move into the condominium with your children, you can consider these schools for them.
Loma Linda Condos Listings Map
Please note that map coordinates come from the MLS System and are input by other Agents. Occasionally they are incorrect resulting in the rare misrepresentation of the property's location on the map below.

No Properties Found
There are no publicly available listings at the moment. Contact us about available listings.
Loma Linda Condos Listings
There are no publicly available listings at the moment. Contact us about available listings.
Contact Us